Welcome to our Silver Bullion Bars product page!
Scroll down for the range of Silver Bullion Bars offered by Goldbroker
↓
Bullion is refined and transformed into bars, coins and rounds.
If you are only interested in the metal itself, if you want to profit from Silver only and have no interest in collectible coins or intricate designs, then bullion bars are the way to go.
Silver bars require the least amount of processing of all precious metals resulting in asking the lowest premiums added to the spot price.
Not all bars have low premiums. Minted bars undergo similar processes to coins.
Cast Bars or Minted Bars each has its own pros and cons.
With Goldbroker you can purchase silver bars produced by recognized refiners certified by the London Bullion Market Association, such as Asashi Refining, Valcambi and the Royal Canadian Mint
Bars never leave the professional storage units from the time of fabrication.
Traceability guarantees your precious metals authenticity and purity of at least 99.5% silver. 
Your investment maintains its maximum resale value.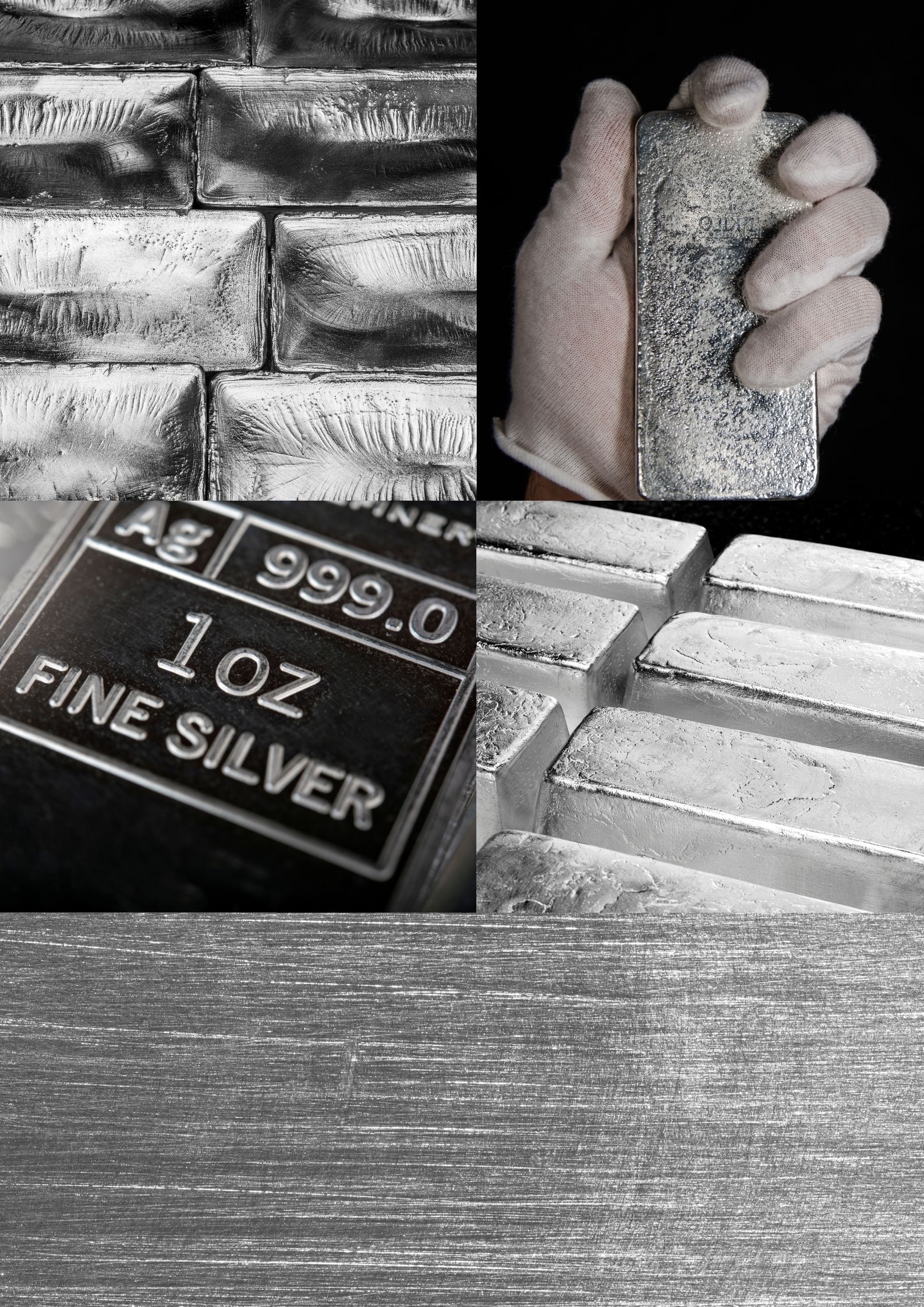 Scroll down for the range of Silver Bullion Bars offered by Goldbroker
↓
Royal Canadian Mint - 100 Ounce Silver Bar
Brand – Royal Canadian Mint 
100 Ounce of .999 fine Silver. 
The weight and purity of each 100 ounce silver bar is backed and guaranteed by the Government of Canada.
Length – 183 mm 
Width – 80 mm
Each beautiful bar is struck with an individual serial number, its weight, purity, and the RCM seal.
The most popular and liquid Silver Bar on the market.
Valcambi a global recognized brand.
Valcambi offers the highest levels of service in precious metals refining. 
Valcambi is one of the few gold refiners that have accreditation from the London Bullion Market Association (LBMA), New York Mercantile Exchange (NYMEX), COMEX Division, Tokyo Commodity Exchange (Tokyo) and Dubai Multi Commodities Center (Dubai).
Valcambi operates one of the world's largest and most efficient integrated precious metal plants in Balerna, Switzerland.
Valcambi - 1 kilogram Silver Bar
Brand – Valcambi
1 Kilogram of 99.99% pure silver.
Length – 117 mm 
Width – 53 mm
Each cast bar is hand poured, making each bar unique.
The overall less complex method for producing cast bullion bars keep the premium above the spot price low.
The obverse side of the 1 kg bar features the Valcambi logo, the weight, metal content, fineness, assayer's mark, and a unique serial number.
The reverse bears no engravings of any kind.
Each bar is delivered in its original packaging with its certificate of authenticity.
Asahi Refining- 1 Kilogram Silver Bar
Brand – Asahi Refining
1 kilogram of .999 pure fine Silver.
These bars adopt a simple aesthetic, with few markings or engravings giving it a rustic appearance but close to spot price. 
Each cast bar is unique which are popular among collectors. 
The face of each bar is stamped with the  Asahi SLC logo, weight and serial number.
All of the 1 kilo bars are produced at the Asahi Refinery in Salt Lake City in the US. 
Brand – Various 
With Goldbroker's 1,000 Ounce Silver Bar there is no better and no cheaper way to invest in large quantities of silver.
Perfect for customers that want to invest in the metal itself with no preference regarding the mint.
We buy the highest quality, LBMA certified bars from a number of mints. Our goal is to get these bars at customers as close as possible to spot price. 
1,000 Ounce of .999 Fine Filver.
Silver Bars are stamped with the brand of the mint that produced it, and you will also find unique serial numbers on each individual bar. Depending on the mint, you may also find other marks and stamps, but these are not always present.
Creation method: Cast